Between the cake and the sushi, sushi cake is the new trend from Japan which will make you cringe. Presented as a savory cake, it is neither more nor less than several layers of rice, raw fish and vegetables.
Sushi cake, what is it?
Perfect for an evening meal after work or during a lunch break, sushi is a balanced and a good dietary alternative pizza, sandwich or burgers. California rolls, makis, nigirizushi. The sushi is very varied. But a new way of eating them has developed in Japan. Forget chopsticks and small sushi, now there is sushi cake. No it's not a joke, it really exists. It is a kind of savory cake made with different layers of rice, raw fish and vegetables such as avocado, cucumber or seaweed. An XXL sushi that will delight all the big fans of this Japanese dish. The sushi cake was originally baptized Oshi Sushi which means "sushi pressed in a mould". This Japanese-style savory cake will revolutionize your lunch breaks and even your meals with friends. Unfortunately for the time being, few restaurants offer it on their menu, so you will have to get your hands dirty thanks to a few recipes on the internet and the culinary blogosphere.
A fad ?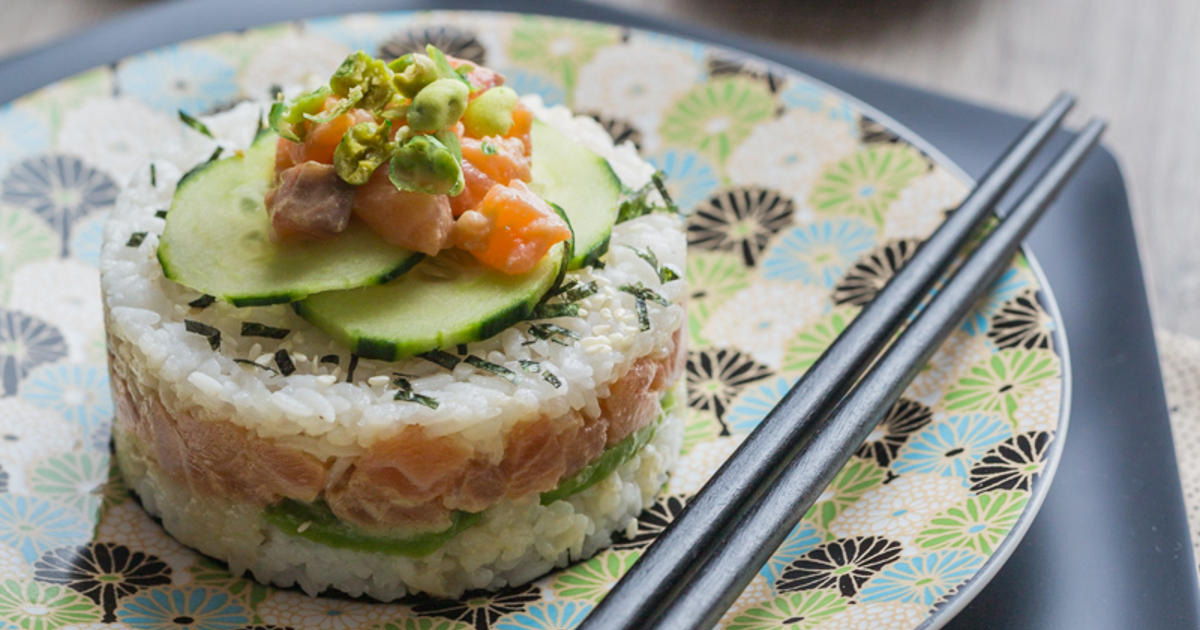 Sushi cake has nothing to do with the sushi sandwich. It is simply a sushi in XXL format for maximum pleasure. The problem with this new format is that it becomes difficult to eat it with chopsticks. Paradoxically, sushi is widely consumed in Europe and especially in France, while in Japan it is only an occasional dish. good for health, sushi is a good source of protein thanks to the fish, carbohydrates thanks to the rice and vitamins thanks to the vegetables. Low in calories, they are the slimming ally of all those who pay attention to their line. Sushi cake benefits from the same nutritional advantages since it consists of the same ingredients. Only the size varies. So go ahead and wow your friends with this new way to eat sushi.