At one time, sushi was considered an exotic dish. However, nowadays, this delicious food from Japan can be found almost all over the world. Even in the smallest of towns, people can usually find at least one restaurant that serves some form of sushi.
This rice-based dish is not only easy to find, but also comes in several different varieties. In recent years, sushi chefs have become extremely creative with the types of sushi they serve – some might even say a little too creative.
In the era of celebrity chefs, we have seen culinary experts push the limits of their creativity when preparing certain dishes. Sushi is a great example of a dish where cooks have made proof of creativity. In some cases, we have seen delicious and truly innovative styles of sushi appear. Unfortunately, there are many examples of sushi that probably should never have been created.
In this article, we are going to look at 5 types of sushi recipes that are truly unique. These dishes are so over the top that some readers might not even believe they exist, but they do exist. These bizarre versions of a favorite dish are, without a doubt, some of the most ridiculous foods out there. However, some seem ridiculously delicious, while others look ridiculously bad.
The Sushirrito, a caliente sushi recipe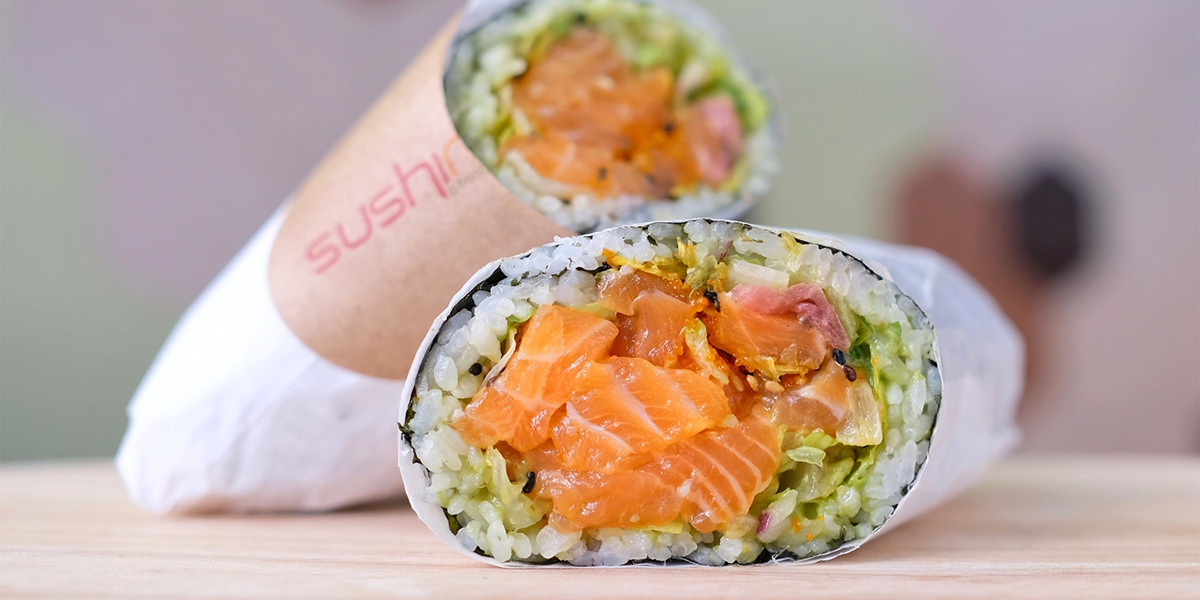 Those looking for an interesting way to enjoy sushi on the go should check out the sushirrito. It is a mix of sushi and burrito, which perfectly illustrates the Asian-Latin fusion.
Although it may seem a little weird, the sushirrito is not as marginal as one might think. In fact, there's even a chain of quick-service restaurants, with locations in San Francisco and New York, called Sushirrito. Among the most popular dishes is the "Geisha's Kiss", which contains ingredients such as yellowfin tuna, piquillo peppers and tamango. There is also the "Sumo Crunch" which includes tempura shrimp, surimi crab and sriracha aioli.
Sushi ice cream, a frozen recipe
In fact, you can pair just about anything with ice cream – even the sushi. In fact, there are several ways to prepare this dish. Frozen sushi, in most cases, consists of sushi (sushi rice) or nori (dried seaweed) combined with the type of ice cream chosen by the chef. There is also a version of sushi ice cream, which is made to look like sushi, but does not contain rice.
Rice-based frozen sushi is often found at conveyor belt sushi restaurants, which are (usually) affordable establishments frequented by families. There are also a large number of recipes that offer unique variations of this dish.
The sushi donut, our favorite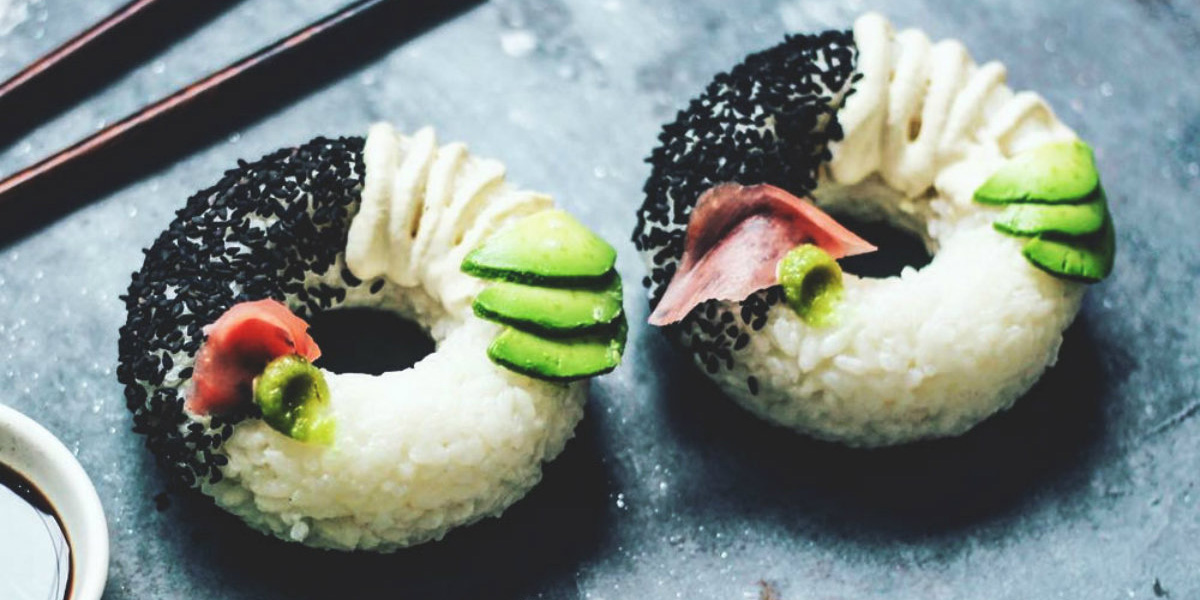 There is perhaps no more universally loved food on planet Earth than the donut. Given the popularity of donuts, it's easy to see why sushi chefs would want to create a dish in their image.
Although there are millions of different ways to prepare them, donut sushi is, to put it simply, donut shaped sushi. In recent years, chefs have managed to make some look exactly like high-end gourmet donuts, with some traditional sushi ingredients piled on top of them. From an aesthetic point of view at least, the sushi doughnut (when done well) is one of the most appetizing dishes in its class.
The Cheeseburger sushi, it's all good man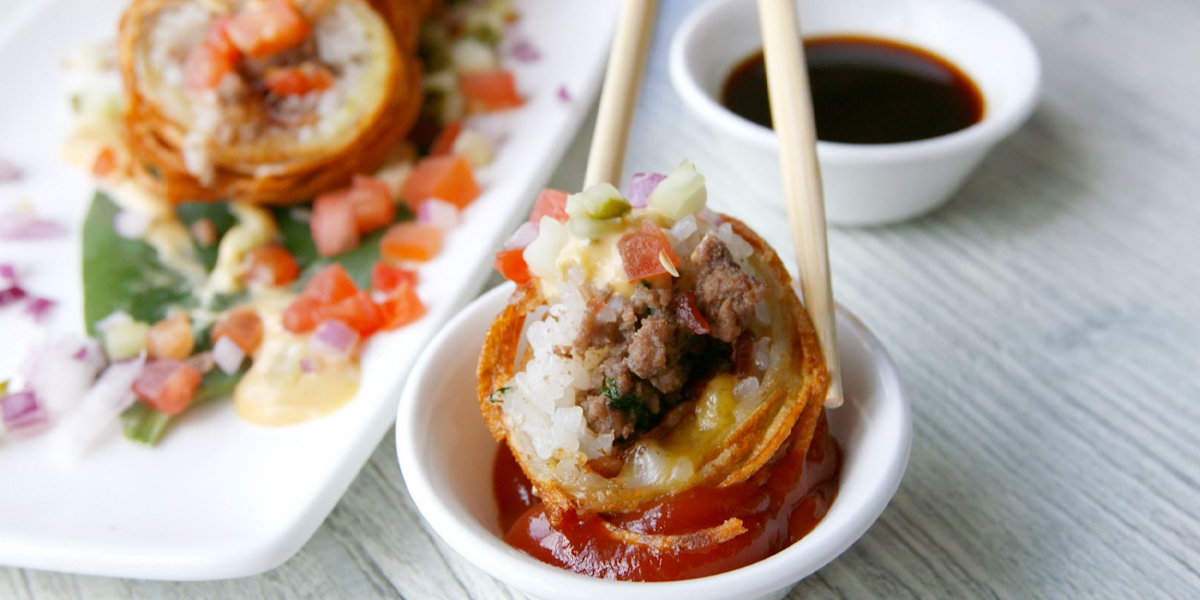 The sushi cheeseburger is another example of combining two popular foods into one. a delicious starter. No one will be surprised to learn that this type of sushi has become more common in recent years.
In many cases, cheeseburger sushi (also sometimes called burger sushi) takes ingredients commonly found in cheeseburgers and wraps them in rice. However, there are several other ways to prepare it, including placing rice buns on top of a hamburger patty. All the ingredients you can find in a standard cheeseburger can be added for more flavor – so feel free to throw in some bacon too.
The Obama sushi, and why not?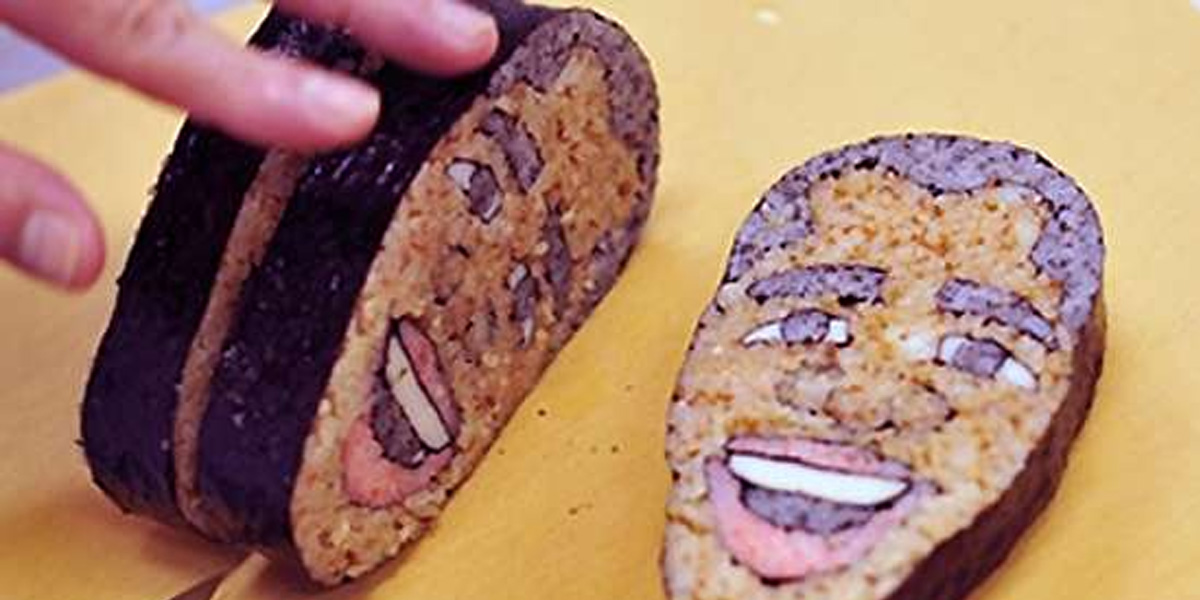 In 2014, Barack Obama made headlines when he dined at Sukiyabashi Jiro, the world's most exclusive sushi restaurant. Although he didn't get as much attention, Obama also inspired a sushi master known as Kawazum-san to make a roll in his likeness.
Honestly, this roll doesn't look inedible, but it's definitely a little weird. Obama sushi is made with fish paste, shrimp, sesame seeds and rice. At first glance, none of these ingredients seem bad. That said, there's something a little unsettling about chomping on a piece of sushi that's supposed to look like a former world leader.
And There you go ! This is already the end of this top sushi recipe and we hope it has as much more for you to discover than our editorial team to design it. Bonus: discover the Sushicake sushi recipe in a previous article.