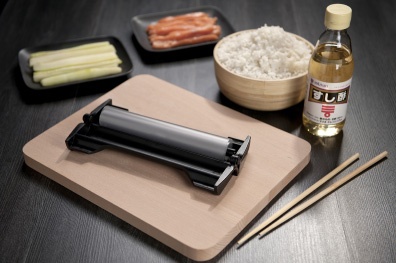 Open your Easy Sushi®.
Attach the rod of the food-grade polypropylene film to the edge of the shell on your side. Unroll it.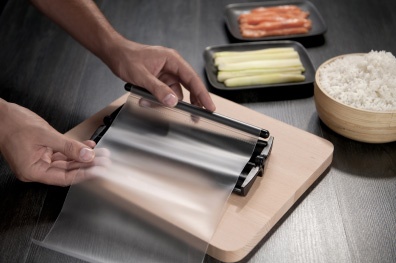 Position the nori seaweed sheet on the film, shiny side down, and make it take the shape of the shells.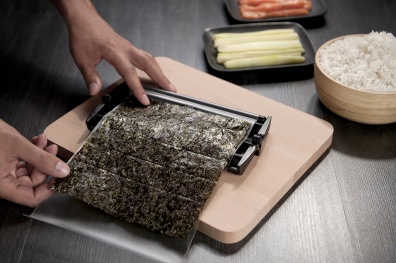 While maintaining the sheet of nori seaweed, arrange the rice preparation by packing gently, to fill the entire surface of the shells.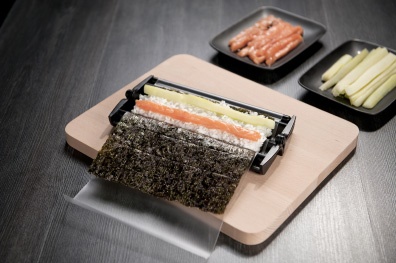 Garnish as you wish (vegetables, fish, etc.).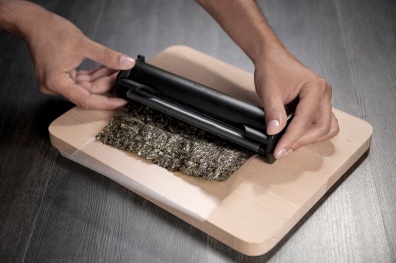 Then, gently close your Easy Sushi®.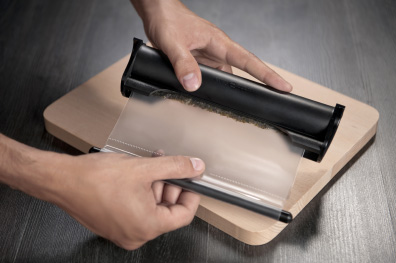 Hold it with one hand and pull the rod with the other.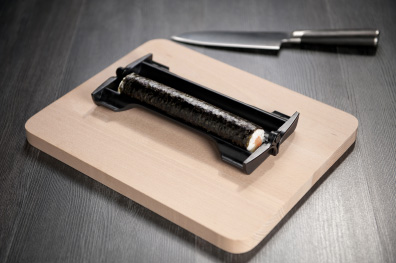 Take the roll thus formed out of your Easy Sushi® and wait for about five minutes.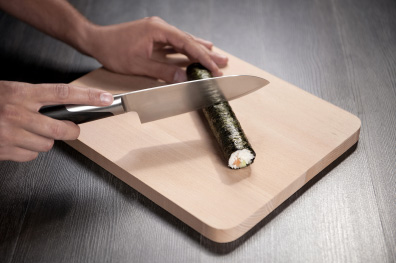 All you have to do is cut.